Spotlight Projects
If you would like to have a project featured on our Spotlight page, please send us a brief outline of your work along with some photos or videos.
Project Title: Determine Implications of Non-Native Stock Pond Fish on Native Streams in Tallgrass Prairie National Preserve (TAPR)
Federal Agency: National Park Service
Academic Institution: Kansas State University
Principal Investigator: Keith Gido, Ph.D., Fish Ecology
Research Assistant: Sky Hedden, M.S., Biology
Graduate Student(s): Lindsey Bruckerhoff and Elizabeth Renner, Biology
NPS Project Manager: Kristen Hase, National Park Service, TAPR

The purpose of this project is to consolidate existing stream and pond fish data, collect additional field data, and map fish distributions, and analyze data to determine impacts of non-native pond fish on native stream fishes. The project engages recipients, partners, communities, and/or visitors in shared environmental stewardship. The project includes meetings and conference calls with consulting agencies and other researchers with interests in the Topeka Shiner (Notropis Topeka). The preserve's primary partner will be actively engaged in this project. The scientific community and/or researchers external to NPS gains by new knowledge provided through research and related results dissemination of natural, cultural and/or historical resource information. The researcher and his students will present this information and formal and informal meetings and may publish results in peer reviewed literature. The project assists in the creation, promotion, facilitation, and/or improvement of the public's understanding of natural, cultural, historic, recreational and other aspects of areas such as ecological conservation areas, and state and local parks.
---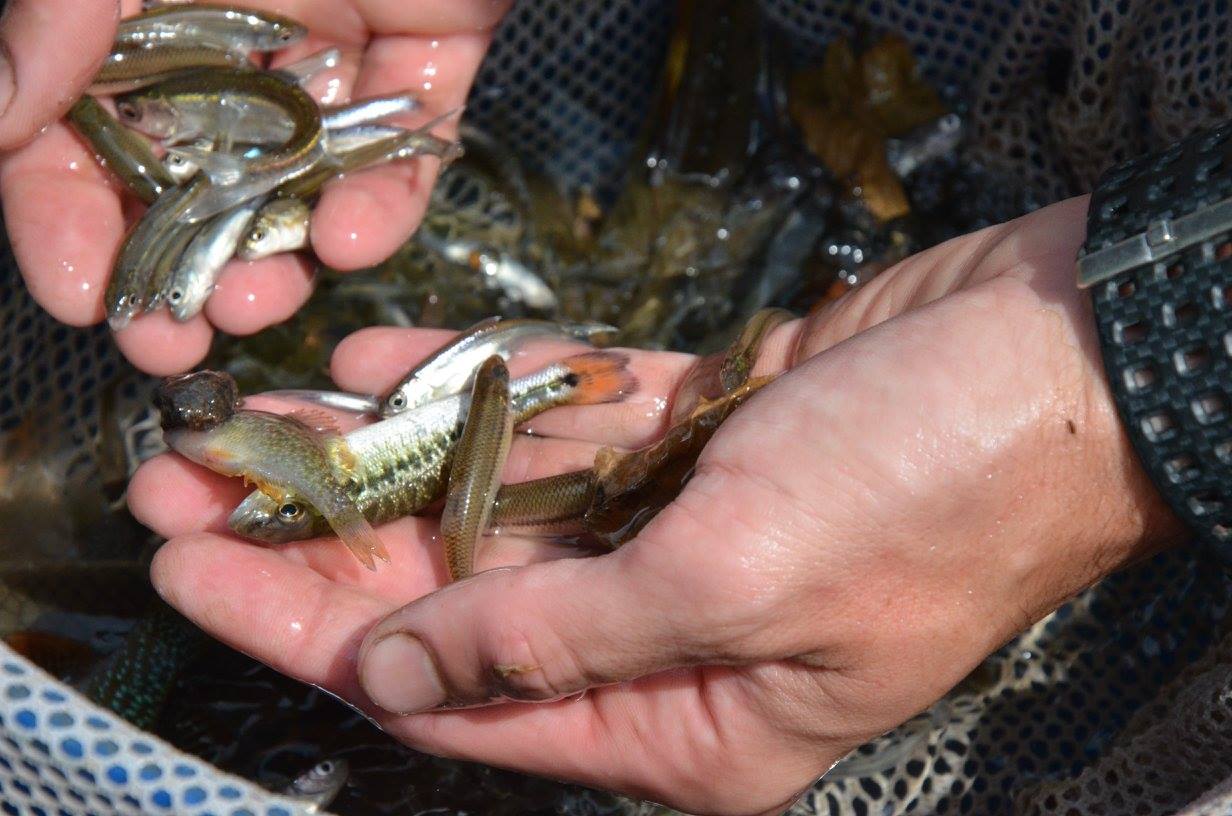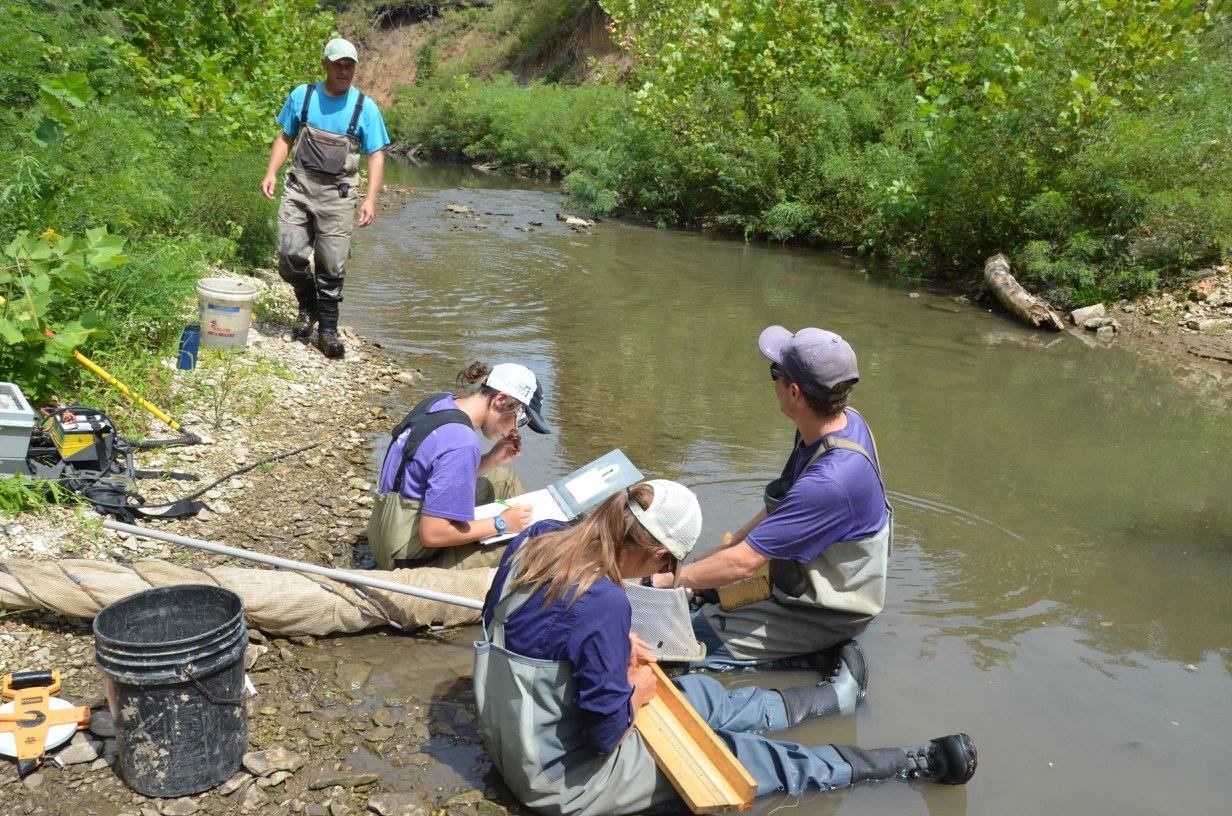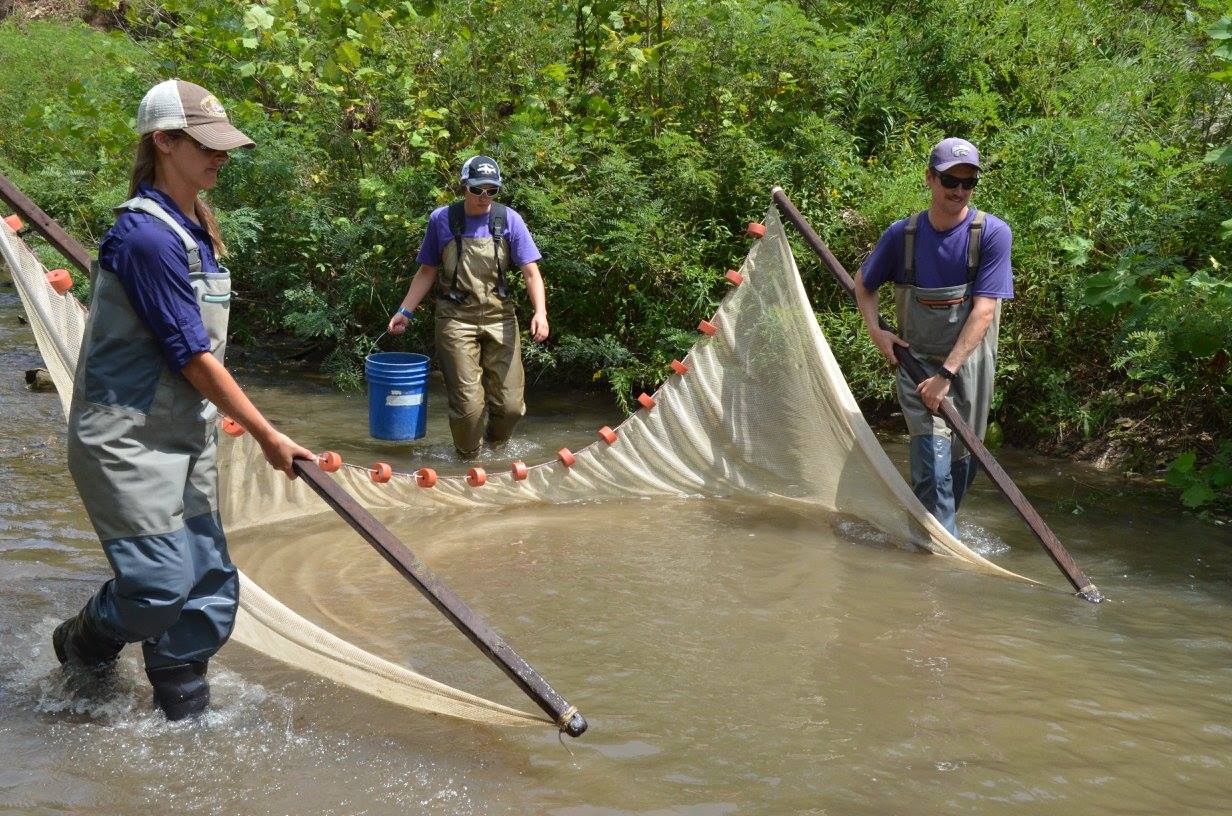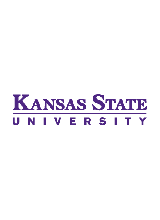 Project Title:Visitor Survey at Brown v. Board of Education National Historic Site (BRVB)
Federal Agency: National Park Service
Academic Institution: Kansas State University
Principal Investigator: Ryan L. Sharp, Ph.D., Park Management Conservation
Graduate Student: Brooke Mechels, Park Management Conservation
NPS Project Manager: Justin Sochacki, National Park Service, BRVB

The purpose of this project is to conduct an in-depth survey of visitors at Brown v. Board of Education National Historic Site in Topeka, Kansas to elicit an understanding of visitation demographics and economic impact from visitation at this site. Collaborate with park staff to conduct scoping session with community stakeholders and develop survey questions; submit survey questions for review by OMB; lead the distribution and collection of the survey (on-site and mail); and analyze survey data. Tabulate, analyze, and summarize visitor demographics; complete economic impact analysis of visitor spending in the local community; and produce final report for public distribution.
The product will allow park managers to refine interpretative programming and improve focus on under-served visitor types. It will enhance the park's collaboration with other historic sites in the community to better meet aspect of park mission that focuses on interpreting broader civil rights history of Topeka. It will provide graduate students with a hands-on learning experience outside the classroom. The project will provide local government and stakeholders a better understanding of the benefits of cultural tourism and historic preservation. Results will be shared with stakeholders and the public.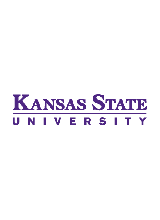 Project Title: Archeological Inventory of the Platt National Park National Historic Landmark District (Platt Historic District), Chickasaw National Recreation Area.
Federal Agency: National Park Service (NPS)
Academic Institution: University of Nebraska-Lincoln (UNL)
NPS Project Manager: Christine Nycz, National Park Service, Midwest Archeological Center (MWAC)
Principal Investigator: Matthew Douglass, Department of Anthropology, University of Nebraska-Lincoln
MA Student: Jeremy Brunette, Department of Anthropology, University of Nebraska-Lincoln
Directed by Dr. Matthew Douglass, this project represents a collaborative effort between the University of Nebraska and the National Park Service, Midwest Archeological Center (MWAC), to inventory archaeological remains within the Chickasaw National Recreation Area in Murray County Oklahoma. As little information existed about cultural resources on the park, the primary object of the project was to provide a cursory assessment to help guide future management.
Early research into the history of the area indicated a need for focused investigation on the former town of Sulphur Springs, Indian Territory. Located within the modern park boundaries, this 19th Century town (Figure One) was strategically positioned around mineral and fresh-water springs in an attempt to create a health destination. Between 1902 and 1904, land was purchased to create a National Park, thus causing the town to relocate outside of park boundaries and resulting in the creation of the modern community of Sulphur, Oklahoma. Buildings within the new park were then relocated or demolished, and in the 1930's efforts to remove any trace of the former town were completed.
Detailed historic maps of blocks and buildings in the former town were located through archival research (Figure Two). Using LiDAR coverages of the current park, depressions and other landmarks were identified and used to georeference the historic map. Preliminary work was completed by MWAC archaeologist Christine Nycz and UNL graduate student Jeremy Brunette in 2014 and further refinement was completed by UNL graduate student Zach Day in 2015.
Using information encoded on the maps, as well as other archival findings, the team then developed a GIS displaying the location of over 300 former buildings with information on their function and previous owners (Figure Three). The team then completed surveys throughout the park using coordinates obtained from the GIS. This process, known as "ground truthing", helped to determine if remains of the former town could be identified in the modern park. Though the physical integrity of the building sites was quite limited, results of this ground truthing demonstrated quite conclusively that a substantial archaeological record remained throughout the park. At most locations where buildings had once stood, scatters of artifacts could be found thus reflecting the remains of the previous structures following abandonment and demolition.
Examination of remains at these locations (e.g. houses, hotels, and businesses) demonstrated a close agreement between the types of artifacts recovered and each building's function. Furthermore, several unique features including rock foundations, wells, and brick piles were also identified through these efforts. Documentation of these remains through digital photogrammetry (Figure Four: Video Link) provided a detailed record of their preservation and served as the basis for thesis research for another UNL graduate student, Michael Chodoronek, as well as a publication in the journal Advances in Archaeological Practice.
The information gained through this study provides a unique opportunity for community engagement. Though the town of Sulphur Springs is no more, its memory lives on. To support community interest in the projects, Brunette, Day, and Douglass worked with anthropology undergraduate students to produce a 3D virtual reconstruction of Sulphur Springs. The project was based on using information from historic maps and open source CAD software to reconstruct buildings which were then imported into the Unity Engine gaming software (Figure Five: Video Link). This initial reconstruction has since been shared with community members. Further development of more detailed models based on historic photos, provided by the community, as well as further refinements to the model's terrain, is now ongoing (Figure Five: Video Link). The approach developed through this student run project is now being replicated by other UNL faculty to complete additional reconstructions of archaeological sites.
Figure Five: Video Link to Unity Reconstruction. This video depicts an early version of the Sulphur Springs Reconstruction. The approach from GIS to 3D building reconstruction to videogame interfaced was developed through student projects completed by UNL undergraduate and graduate students. Further detail is now being added to develop the final model (see video example of generic models being replaced with detailed models based on photographs provided by local community members).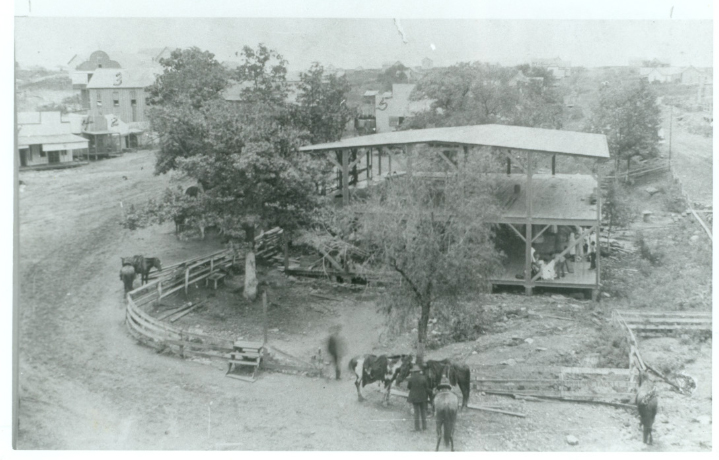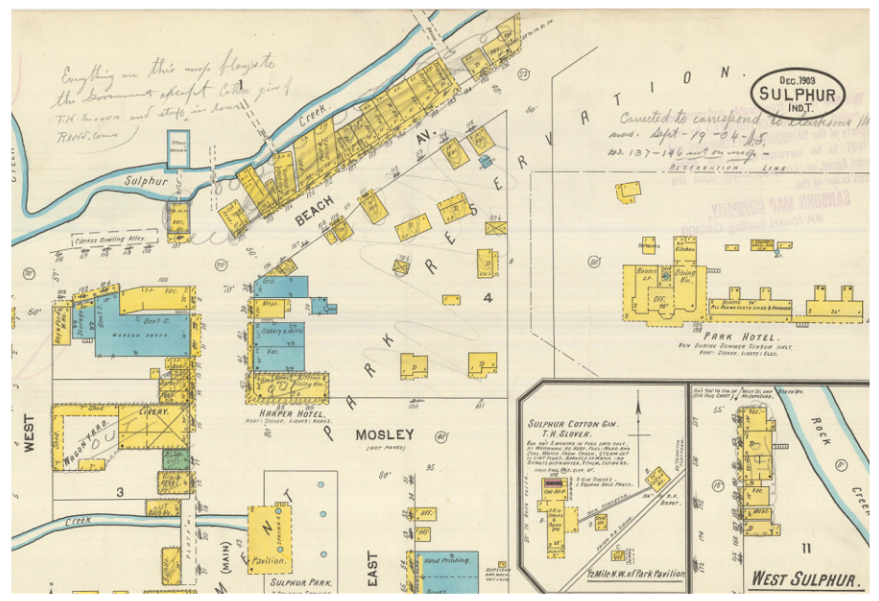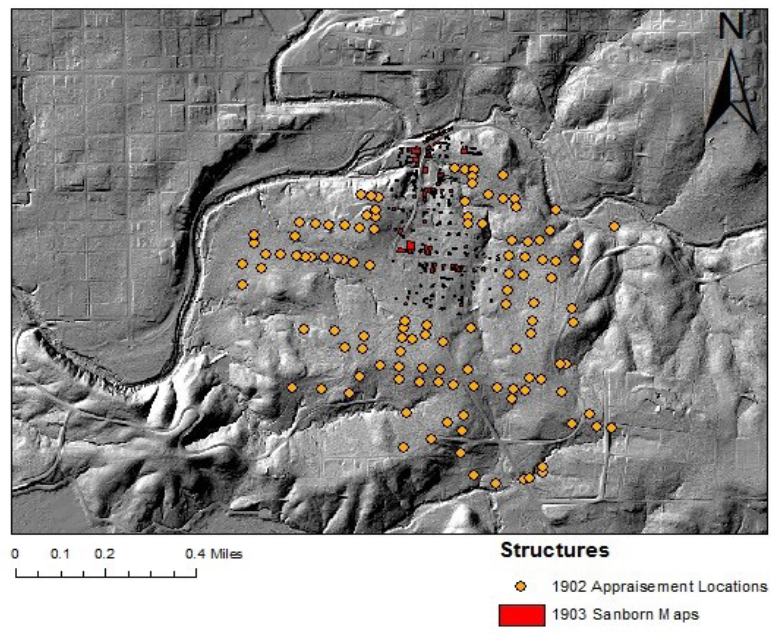 Douglass, Chodoronek, Lin 2014 - Model 7 by unlarchaeology on Sketchfab
Figure Four: Example of the photogrammetry models made of foundations and other features identified during ground truthing efforts. The model presented here depicts bricks from former buildings that were likely stacked in a ravine by Civilian Conservation Corps workers tasked with completing the final demolition of the former town of Sulphur Springs.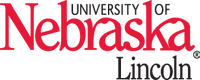 Project Title: Assessment of invasion extent of Asian Swamp Eels in ponds and backwater marshes adjacent to the Chattahoochee River
Federal Agency: National Park Service (NPS)
Academic Institution: Oklahoma State University (OK STATE)
NPS Project Manager: Deanna Greco
Principal Investigator: James M. Long, U.S. Geological Survey (USGS), Oklahoma Cooperative Fish and Wildlife Research Unit
MS Student: Jeffery Johnson, Department of Natural Resource Ecology and Management, Oklahoma State University
The Asian Swamp Eel Monopterus albus has been introduced into five broad areas of the Unites States (Hawaii, New Jersey, Florida, and Georgia), primarily through the live food market or aquarium trade. The first introduced population in the continental US was discovered in Roswell, Georgia ca 1994 at spring-fed impoundments at the Chattahoochee Nature Center (CNC) bordering Chattahoochee River National Recreation Area (CRNRA), a unit of the National Park Service (NPS).
Asian swamp eels are well suited to become invasive in their nonnative range because they can breathe air, move over land, and resist desiccation. Furthermore, this species is a protogynous hermaphrodite, with all individuals starting life as female and transitioning to male as they grow. Males construct a burrow to entice females for spawning and when successful, males guard the developing brood inside their mouth to ensure reproductive success. It has been speculated that the nearby Chattahoochee River is a barrier to their dispersal because it's an artificially cold-water trout fishery. This population has persisted for more than 20 years with recent captures of young-of-year fish in marshes adjacent to the river, but it is unclear if these fish represent successful spawning in the marsh or emigration from connected ponds at the CNC where water temperatures are thought to be more suitable.
This project has two main objectives:
To determine the invasion extent of Asian swamp eels in marshes adjacent to the Chattahoochee River. For this are using leaf-litter traps to capture young-of-year eels, which are more plentiful than adults, and water sampling to detect eDNA specific to Asian swamp eels
To determine if eels captured in the marsh were the result of emigration from the ponds or reproduction in-situ. For this we are pursuing the examination of chemistry of the otoliths (inner ear bones) to detect differences in composition that may be specific to ponds and marshes.
Pursuing these two lines of inquiry will enable managers to better understand the scope of the invasion and plan for future control or eradication measures.